A tricycle that turns into a balance bike and comes to us from the Netherlands, the  country of bicycles!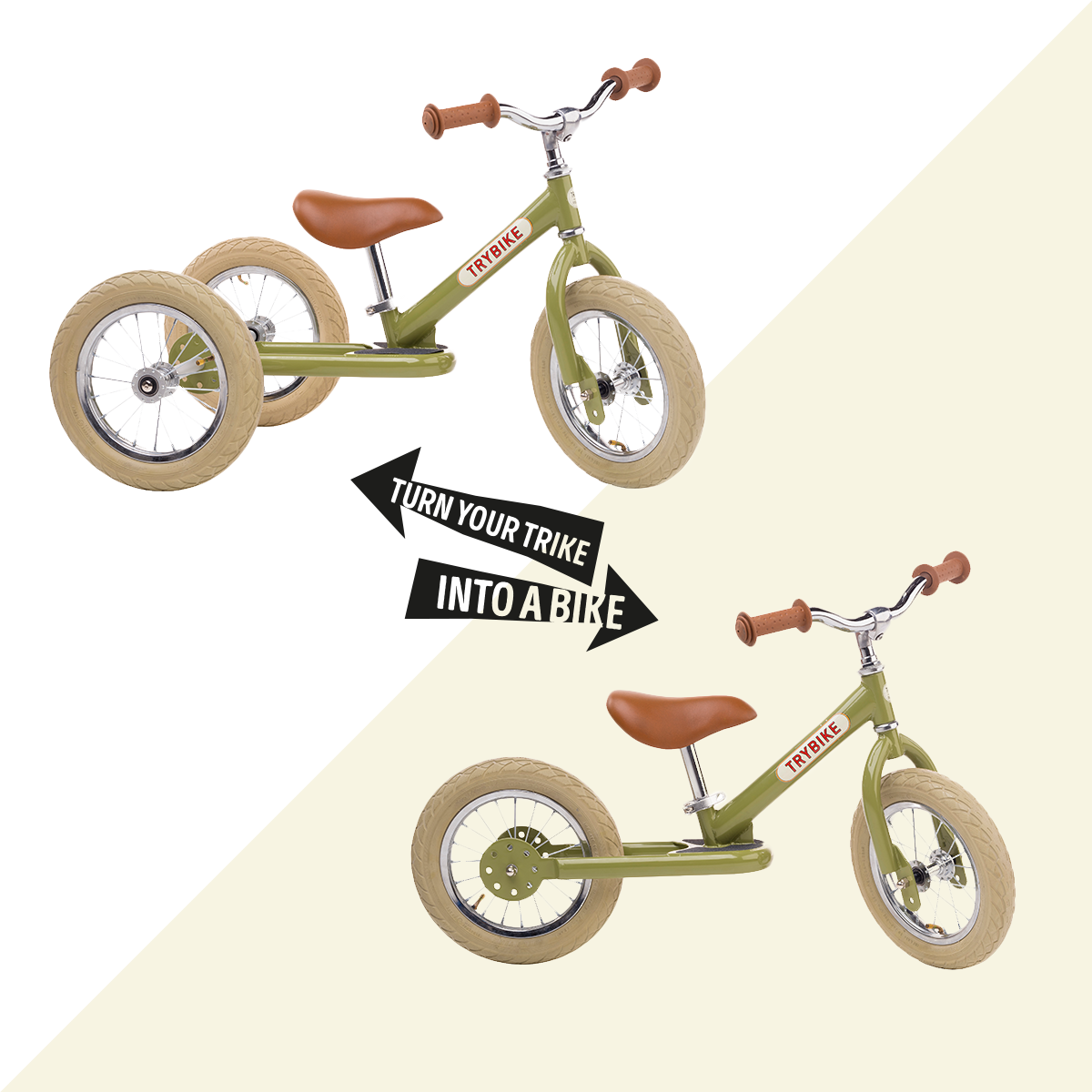 Since young children find it difficult to get on the balance bike at once, we suggest that they start with a tricycle and then convert it to a two-wheeled balance bike without pedals.
So in the beginning, around one year old, the child will start with the tricycle, he will practice sitting on the saddle, pushing the bike forward by stepping on his feet,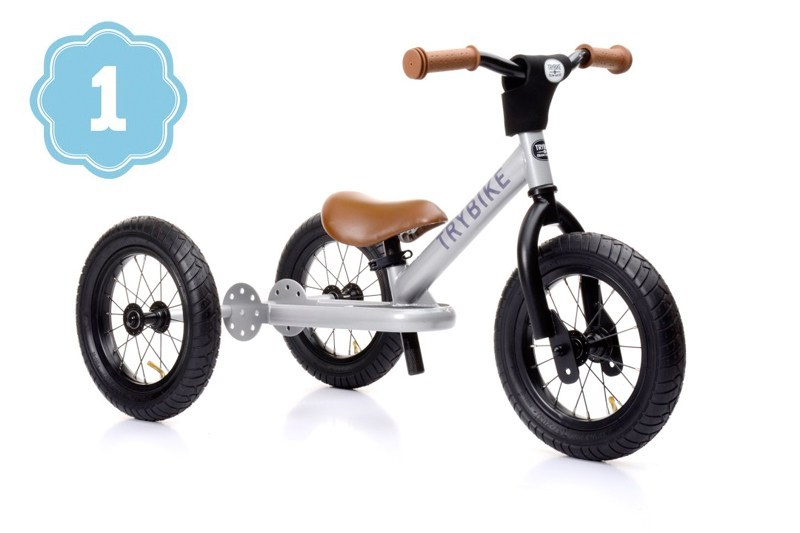 and then – whenever the parent and the child feel that the child is ready – with the same bike, the same saddle, the child will learn to balance.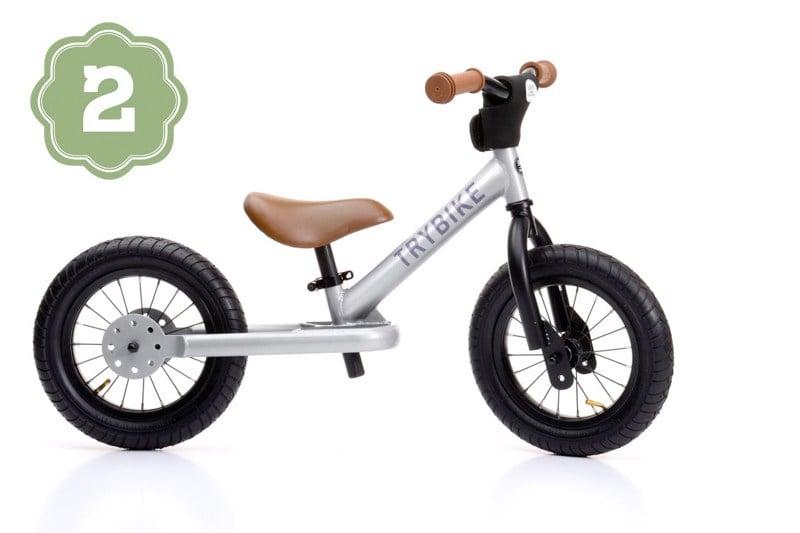 In this way, the child is given the opportunity to start riding the bike early, not to be afraid of it, to strengthen his legs and then at about 3 years of age to master the balance.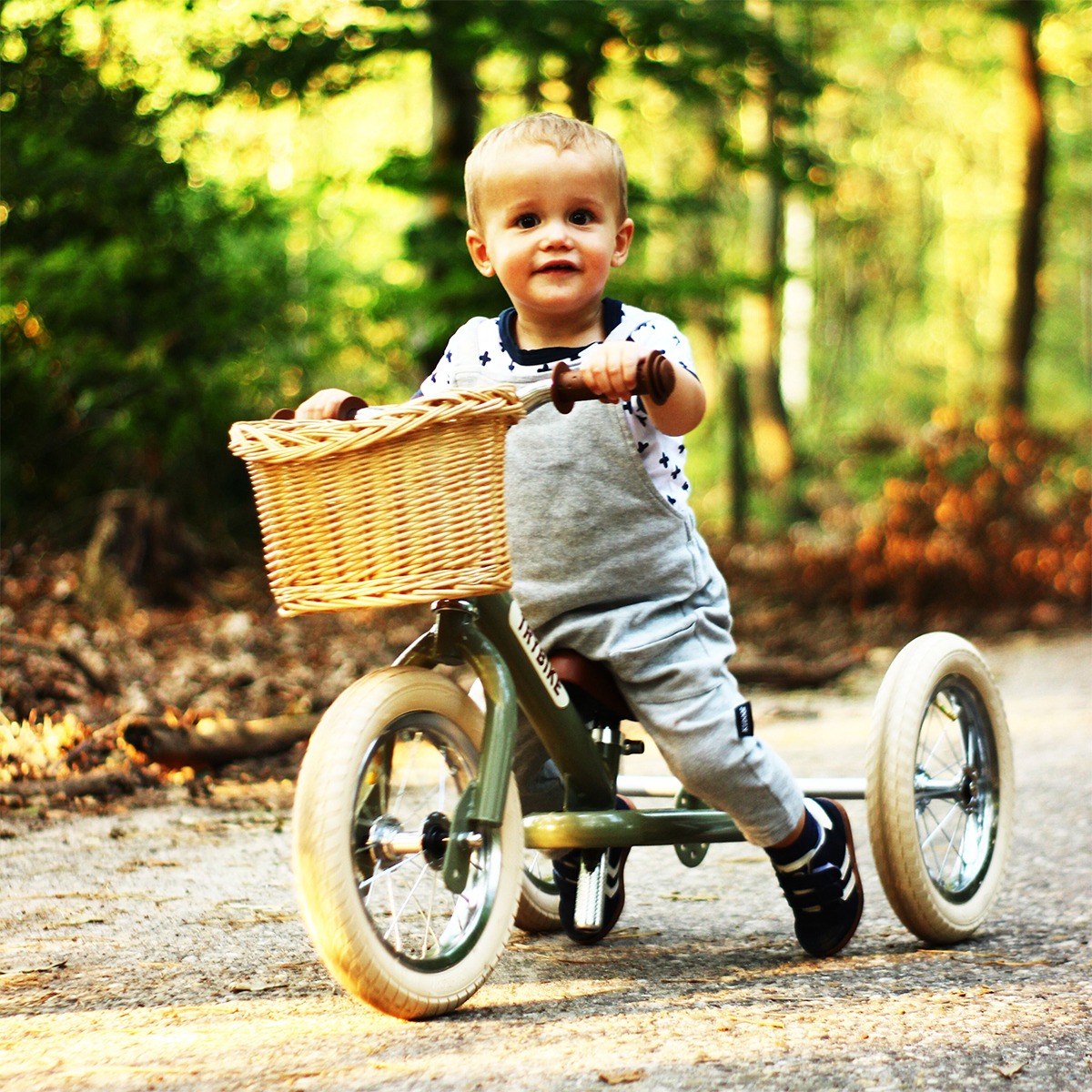 Characteristics:
Material: Steel Frame
Variable saddle height from 30 to 45 cm
Small turning radius of the steering wheel for greater control
Low center of gravity for greater stability
Wide wheels that inflate and do not slip on any surface
Unique control tray to adapt to the needs of each child
Smooth rolling on wheels thanks to high-quality bearings, shock-absorbing sineblock nylon, and hard axle
Frame adjustment in two heights on wheels
Easy assembly on the wheels
Unique footrest for better balance
Stickers to give the child his own style
Ages:  from 15 months to 6 years
Weight:  6.3 kg as a tricycle / 5.2 kg as a bicycle
Points of the Trybike that make it stand out – see figure below